Handmade Green Tea Masker.
November 15, 2013 • Friday, November 15, 2013 •
0 comments
Hi babes, its quite a long time I didn't update my blog, isn't it? Lol actually I'm a bit busy since I was in form 4. Okay back to the subject. Last night I wore my handmade masker and I update in into my twitter account
@Abyx_
So a few friends asked me about my handmade masker so I decided to made a tutorial on how to make the green tea masker. Tbh to make the mask is very easy and the price for the ingredients you need is affordable.
What you need is;
Okay first off all, you need those three ingredients Boh Green Tea (you can use any type of product if you want), a few drops of hot water and essential oils (organic). Follow this steps
Tear off and remove the husk from the tea bag.
Put the husk into a small dish and carefully put a few drops of hot water.
Mix it and ensure the husk is concentrated into a compound.
Then the last but not least put a few drops of essential oils.
And its ready to wear. Wait until 30 minutes and rinse your face with hot water.
Lol, I looked funny hahahaha never mind
But before that wash your face first with your facial cleanser. To avoid waste before you prepare this mask make a cup of hot green tea and drink it. It so yummy and relaxing. It also give you many advantages for your health.
Additional cosmetic that I use for my face is;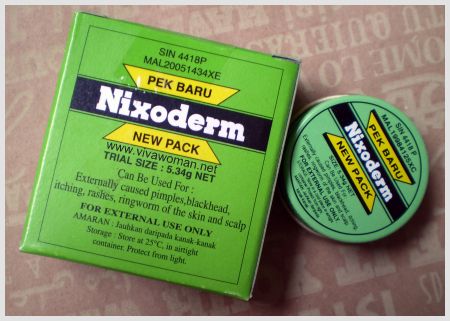 That's all from me. Thanks for reading and don't forget to promote my blog to your friends. Btw follow me on twitter andmention me for any question. Bye take care ♡♡♡
PAST